There are hundreds of different art sidelines offered in the freelance industry—but the categories all boil down to digital and traditional. Artists today can make money using technology and their natural talent. After all, all companies today need their brands, products, and services to have a visual representation.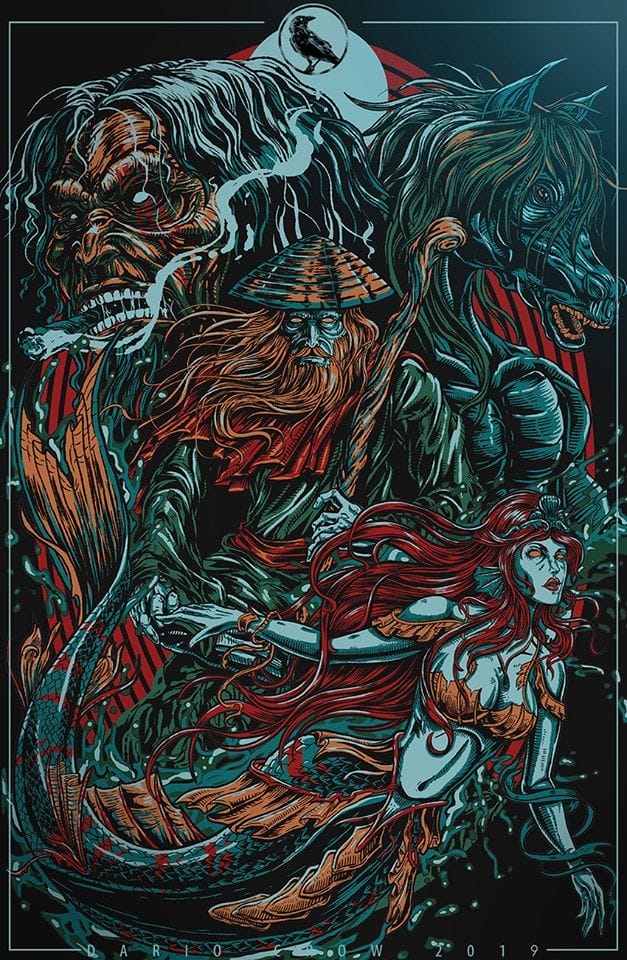 The freelance art industry can be intimidating. So, if you're a Filipino artist who wants to turn your passion into money, jumpstart and grow your career at Rakuboss. We have the biggest listings of Filipino graphic and traditional artists. We solely accept Filipino artists and connect them to clients across the globe, so your talent would be honed and protected based on your needs. Here are the top perks our listings can offer to Filipino graphic and traditional artists:
Visit: Rakuboss Filipino Skills Marketplace
Filipino Community And 'Bayanihan' Culture
You can compete, connect, and communicate with your fellow Filipino graphic and traditional artists at Rakuboss. You know the culture. You know how freelancing is done here. Rakuboss won't require you to make some adjustments; we only want you to be part of our listings and make money out of your art. By simply posting a sideline, you'll be part of our community. 
Further, Rakuboss also promotes the 'Bayanihan' culture among Filipino freelancers. Seasoned artists can help other art students, freelancers, and independent artists navigate the world of the art business through Rakuboss—which involves finding connections, satisfying clients, and getting the right compensation. 
Take Mr. Dario's effort, for example. Mr. Dario is a seasoned graphic artist from the Philippines, and one of the first freelance artists who have seen the potential of Rakuboss. He urges freelance artists looking for gigs to post sidelines on the site and follow his mantra:
"Ang goal ko lang is dapat laging satisfy ung client. Hanggat maaari, above expectation ung maibigay na quality. Masarap na sa pakiramdam yun. Hindi mababayaran." (My goal is to satisfy the client. As much as possible, I aim to deliver high-quality projects that go beyond expectations. That alone makes me feel contented. No money can match that feeling.)
Local and International Clients
Our listings can help remote and international clients reach you. You won't have to worry about miscommunication and sketchy transactions. Rakuboss verifies all local and international clients entering our platform. 
Likewise, our listings of Filipino graphic and traditional artists can help local and international clients narrow down their selection and preferences. If one client is looking for a specific artist who possesses a particular style, Rakuboss can filter the listings. Alternatively, a client can also post a request to attract graphic and traditional artists willing to accept a specialized project. 
Fair and Transparent Transactions
Exploitation is prevalent in the art and freelance industry. There are numerous reports and complaints circulating online about how badly some clients treat graphic designers and traditional artists in the Philippines. Rakuboss is here to end this exploitation. Our goal is to protect freelance artists by providing fair and transparent transactions. We'll make sure that you'll get the right treatment and compensation from local and remote clients. 
Options and Varieties
Under our Arts and Design category, we specified the most in-demand projects in the freelance industry. We welcome artists adept at logo making, architecture jobs, vector tracing, t-shirt designing, motion graphics, 3D designs, animations, and even design consultation. But beyond these categories, we highly encourage graphic and traditional artists to sell any art and design sidelines that can attract clients. We know that art is subjective and ever-evolving, so Rakuboss welcomes all Filipino graphic and traditional artists to enter our listings—regardless of the type of art they offer.