The Philippines, without a doubt, is a melting pot of cultures and talents. There are Filipinos who impress the world now and then, cementing their names and the Philippine flag in different industries. Some of these Filipinos are changing the game in the fashion industry, and here are the magic five that always stand out:
Michael Cinco
"A Michael Cinco woman is moneyed. She may not be born into royalty, but she better be married into one. My clothes appear seamless. They look heavy, and yet they float. They look expensive simply because they are."
Cinco is arguably the most popular and sophisticated Filipino fashion designers in the world. He's currently based in Dubai, but his works and footprints have reached models, artists, and celebrities around the world. He dressed up Hollywood stars like Beyonce, Jennifer Lopez, Rihanna, Lady Gaga, Mariah Carey, and Sophia Vergara. In the Philippines, Cinco brought out the best in stars like Kathryn Bernardo, Julia Barretto, Liza Soberano, and Marian Rivera on several occasions.
Francis Libiran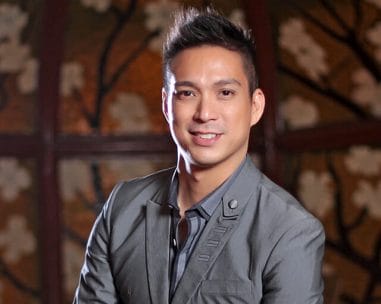 "I always imagine and visualize how each person will look…My mind is ahead before it happens."
Francis Libiran is a Filipino architect and fashion designer. Yes, he can do both. Libiran's best-known contributions to fashion are art deco patterns and cutouts, custom laser-cut materials, and custom embroidery. His creations were featured on America's Next Top Model, FashionNXT, Canada-Philippine Fashion Week, Miss World, and Miss International. Despite his worldwide success, Libiran always pays tribute to his roots. Just recently, he was tasked by the 2019 SEA Games to design a modern barong for Team Philippines' parade uniform.
Monique Lhuillier
"Women look their best when they feel comfortable and beautiful, and it is all about selecting a gown that makes a bride confident. Less is more."
Monique Lhuillier is one of those Filipino fashion designers who promote the beauty of femininity. She's known worldwide for her ready-to-wear designs and lifestyle brands, but what always stand out among her creations is the bridal gown collections. Lhuillier has made wedding dresses and red-carpet gowns for international personalities like Britney Spears, Jamie-Lynn DiScala, Allison Janney, Blake Lively, Emma Stone, Dakota Johnson, and Taylor Swift. Locally, her stunning creations have glammed up Anne Curtis, Georgina Wilson, and Dr. Vicki Belo.
Rajo Laurel
"I believe that style is really not about expensive things…Essentially, it's just about beautiful things… Regardless of where you shop, you can actually dress up better now. People will make intelligent choices."
Rajo Laurel is trusted by designers, models, brands, and celebrities around the world. Laurel and his creations have made several television and exhibition appearances, above all on the Philippines' Next Top Model, Bali Fashion Week, Saks Fifth Avenue Bridal Exhibition, and the Project Runway Philippines. Due to his success and humble beginnings, Laurel is now one of the most popular Filipino fashion designers with an empire. He and his sister, Venisse Laurel-Hermano, founded the House of Laurel in Makati, Philippines.
Ezra Santos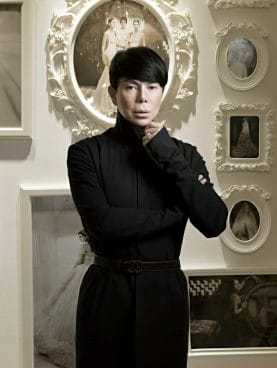 "My creations are model classics at best–crisp yet soft in symmetry…They bedazzle and stands out, leaving a lasting impression."
Ezra Santos' rise to international prominence began with his glamorous Haute couture. Now based in Dubai, Santos is driving Middle East's fashion industry differently. In fact, he's considered as an important figure in Persian Gulf's fashion scene. He designs modern and classic pieces for Arab and European royalties, Filipino actresses, Hollywood stars, and Bollywood celebrities. Santos has changed the lives of Colbie Caillat, Lady Gaga, Paris Hilton, and Tyra Banks in red carpets and runaways.
These Filipino fashion designers have all started with a dream and a story. Their success and achievements didn't happen overnight. They've fought tooth and nail to be where they are now. If you're an aspiring fashion designer who wants to make a statement, start your journey at Rakuboss.ph and reach clients across the globe.