Is your marriage losing its spark? Take your time. You don't have to answer it right away, but there are signs that you can observe to identify if your marriage is at stake or in need of marriage counseling tips. Take these five factors for starters: 
Lack of Communication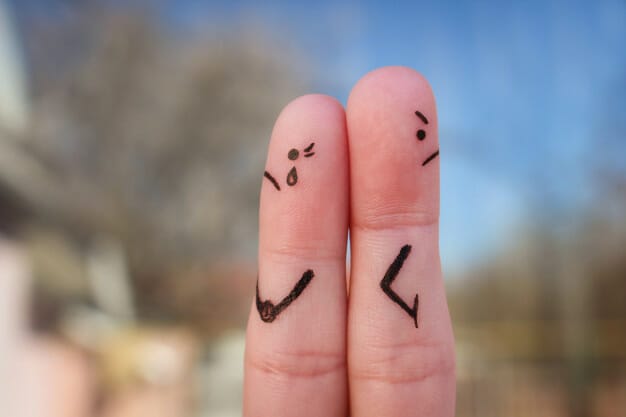 They say silence speaks a thousand words. When your marriage is always silent, then it's already alarming. It's worth noting that many marital problems came from communication or lack thereof. Poor to lack of communication can endanger one's marriage since misunderstanding can lead to more issues. It can be a ripple effect, so it's better to seek a therapist when you and your spouse feel like there's something to talk about. Marriage counselors can find new, flexible ways to help you communicate with each other. 
Betrayals, Affairs, And Infidelity
Become a Love Adviser here
If your partner is having an affair or had an affair, immediately seek counselors for marriage counseling tips to save your marriage—or at least save the lives of all parties involved. Your marriage isn't the only one at stake here as it could affect your children and your mental well-being.  Fortunately, some cases prove that failed marriages brought about by cheating can still be saved through marriage counseling. But there are factors to consider, particularly mutual dependency and the gravity of the situation. According to a research study on The Filipino Context of Infidelity and Resilience conducted by Fr. Ted Gonzales, S.J.: "Ongoing infidelity follows a predictable path similar to the domestic abuse cycle. Both situations go through anticipated stages. A typical cycle includes a tension-build-up phase, the infliction of pain, and a brief period of remorse and guilt and then the reconciliation phase followed by the return of the tension build-up. Unconsciously it is a mutual dependency, which keeps marital partners together and further strengthens the bond."
Financial Infidelity 
Financially unfaithful partners can destroy a good marriage. Yes, money is not the sole factor that keeps the marriage apart, but it's an essential determining factor for loyalty and honesty. If your spouse keeps crucial information about his expenses, savings, loans, credits, and the like, the lies can damage the foundation of your trust. If this problem occurs, look for marriage counselors or financial advisors at Rakuboss.ph that can help both of you. Counselors can give you marriage counseling tips, while financial advisors can guide your spouse on making financial decisions.
Lack of Physical Intimacy
Lack of physical intimacy is probably one of the most alarming signs that signal the need for marriage counseling tips. This definitely means that something's wrong. You two are sharing a room, and each of you has a responsibility to take care of each other day and night. So, if your spouse is feeling distant from you, there could be problems that he or she doesn't want to share with you. If this sign suddenly occurs, resolve your relationship as a couple first. But if the lack of physical intimacy becomes a long-term problem, it's time for you to look for trained marriage counselors. 
Constant Arguments Involving Trivial Matters 
When something's bothering your marriage, chances are you'll encounter constant arguments involving trivial matters. If you eat arguments for breakfast, lunch, and dinner, you and your spouse should let marriage counselors find the right answers to every situation. Heated arguments can lead to emotional abuse if neglected.  If you're living in the metro or have access to a stable internet connection, you can seek help from licensed organizations like the Family and Pastoral Counselling Association of the Philippines and One Life Only Counselling Services.