Instagram is currently the third biggest social media application in the world, following the success and user count of Facebook and Youtube. It carries 1 billion monthly active subscribers at present—all of which are posting photos, sharing stories, and starting trends. 
However, these photography and photo ending trends on Instagram always come and go. Trends are there one minute, gone the next. This isn't surprising as photographers and influencers are creative professionals who never take a rest. Famous people are always looking for the next big thing. 
So, if you want to stay in, let's take a look at the latest trends on Instagram today: 
Realness, Authenticity, And #NoFilter
We're still not over the #NoFilter trend. Many women today are embracing their natural beauty by posting photos with no filter or make-up on their Instagram feed. Due to this, the #NoFilter trend easily became a movement and successfully promoted self-confidence and self-love among social media users. 
Fashion and entertainment magazines like Vogue and Cosmopolitan have joined the trend, featuring celebrities Jameela Jamil, Kim Kardashian, and Sonny Turner with their unfiltered photos on Instagram. But the trend is not just a hashtag. Many women activists around the world have used the #NoFilter on Instagram to stage a revolution and champion the #Instarealism movement. They used Instagram as a platform to empower girls battling imperfection and depression.
Curated And Color-Coded Feed
For many, Instagram has become an online diary and a digital photo album. Your followers probably have curated and color-coded feeds on Instagram. Some love a minimalist feed, while others love feeds with bursting colors. Regardless, everyone takes effort to organize their feed and follow a specific theme. 
If you have a follower or following who's into curated and color-coded feed, you can tell their personality by looking at how they design their feed. According to research supported by the Austrian Science Fund (FWF), the way each user's use hue, brightness, and saturation reflect his or her personality traits". You can extract your followers' personalities by scrolling down their Instagram feed. 
Digital Film And Vintage Effects
Everybody loves something that can bring nostalgia. And people on Instagram have found it through digital film and vintage effects. Retro and vintage photos look good on an Insta feed. If used strategically and effectively, you can come up with a digital photo album straight out of the 90s.
You have probably stumble upon brands and influencers posting scanned polaroids or using digital film effects on their photos. They often use vignettes, grains, and blurs to enhance the photo and achieve that dreamy and vintage look. You can edit your photo and use these effects by downloading editing apps like Afterlight, PicsArt, Adobe Lightroom, and VSCO. 
Flat Lays With Basic Colors
Aside from authenticity, Instagram users today are also fond of simple flat lays with basic or neutral colors. Despite the ever-evolving art of photography, we don't think this trend will ever go away. We promise you, this trend looks really good on an Insta feed!
White, grey, brown, and beige are mostly present on every influencer's feed, especially on the branded items, daily OOTDs, and landscape photos they post. Photographers also suggest that you use plain backgrounds like marbled floors, white duvets or sheets, and natural wood to highlight the actual items you want to post. 
Shots With Wild Lights And Neon Colors
Mobile photographers love posting city lights with vibrant neon colors–those that are always shot from the rooftop at night or from bars at 3 in the morning. These photos are a product of photo manipulation, and they can brighten up a feed if appropriately curated. 
Due to this trend, restaurants and bars added neon signs and bright lights to their interior designs. They are fighting for everyone's attention by featuring "Instagrammable" walls and decorations that visitors can post on their pages. If you see an Instagram post with neon spectacles, chances are they're visiting a new place in town.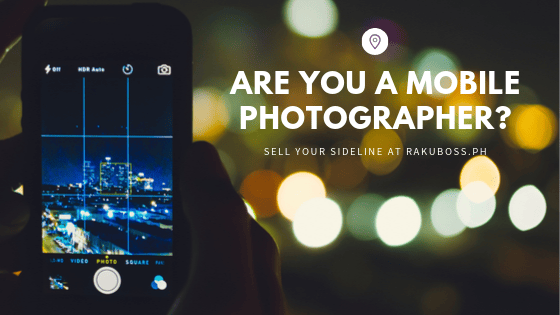 Have you tried all the Instagram image editing trends mentioned above? If not, then you might want to ask advice from photographers and visual artists at Rakuboss.ph on how to edit photos and capture the best moments using your camera. These experts can give you new Instagram image editing trends and perspectives you've never seen or heard before.