Capturing moments in time wouldn't be as authentic as real time without photography and videography. With the combined powers of both, a simple wedding can turn into a romantic movie, a child's first birthday party into a magical adventure. The only way to preserve these memories is to capture them through cameras and have them translated into concrete stories with the help of talented videographers and photographers.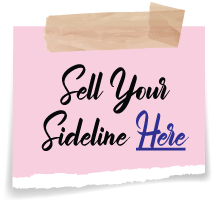 Now, one may say that the business of taking pictures and videos always sounds fun, but professionals within this industry think otherwise. Yes, the fun is there, but so are pressure and expectations. Not to mention that photographers and videographers need a job that pays the bills.
In the Philippines, specifically, the competition is tight. Only individuals who can introduce new and unique techniques to photography and videography can survive the game. So, if you're one of those Filipinos who want to make a living out of pictures and videos, you need to target the highest-paying photography and videography jobs in the country:
Wedding Photographer/ Videographer
Filipinos are fond of teleseryes and K-dramas, so they want their weddings to be like one. This is why the wedding photography business in the
Philippines is thriving. Freelance wedding photographers and videographers or employed creatives who work under agencies sell their services in packages. The salaries and commissions vary per package.
Usually, photographers charge P5,000 to 8,000 to photograph a wedding and earn 15,000 to 30,000 pesos worth of commission from agencies. Videographers and video editors, on the other hand, usually earn an average of 21,000 per month.
Portrait Photographer
Portrait photography is one of the most popular genres of photography. This one captures the personality of the subject and creates the most stunning images of people from all walks of life. Filipino photographers with expertise in this genre are skilled in preserving their subjects' emotions through facial expressions and body language.
Since portrait photography focuses on its main subjects, portrait photographers are expected to use effective lighting, backdrop, and props when shooting. These equipment are part of their expenses and investments. Entry-level full-time photographers earn an average of 17,000 to 25,000 a month. Freelancers, meanwhile, charge an average of 600 pesos per hour.
Photojournalist
Photojournalism combines news, stories, and techniques in one photo. Photojournalists bring justice to this genre by giving life to news stories and public events. They can create visual representations of the best and worst things humanity has to offer. In exchange for their services, regular photojournalists and freelancers charge 20,000 to 30,000 pesos a month or 130 to 200 pesos an hour.
Travel Photographer/ Videographer
Travel vlogs are popular in the online community, so vloggers and travel videographers took advantage of the hype surrounding it. Some work for clients who are into travels and outdoor adventures, while some market themselves as actual travel enthusiasts and social media influencers on Youtube and Instagram.
Travel photographers can earn about 120,000 pesos a month. On top of this, they also receive free travel and hotel accommodations from big companies. Sometimes, they are getting paid to travel and promote a company.