The music industry is competitive and unpredictable. It's either you have it or you don't. A lot of musicians probably had someone tell them: "passion won't put food on the table". But I beg to disagree because actually, it can.
In today's definition, 'having a job' doesn't just equate to putting on a suit and going to an office, it also means working in the comfort of your home, in your most desired time. So to musicians and artists, you don't have to put your passion for music aside just to make a buck because you can now profit from your talent and skills online. 
Here are some of the best online jobs perfect for a musician:
Try Online Voice Coaching
Some people are blessed with beautiful voices that can launch a thousand ships. Some… well, they need training. You can assist aspiring singers and help them online from breathing exercises, vocal control, to accent and diction. 
Tutoring websites such as Tutor.com and Chegg.com provide a great avenue for teachers and students for learning. Start by creating a tutor profile, then choose a topic to teach. Kickstart your voice coaching career with the students you'll be paired with. 
Venture Into Freelancing
Freelance marketplaces such as Rakuboss and UpWork have a plethora of music-related job listings. All you have to do is look. Whether you're leaning towards the creative or technical aspect of music, the opportunities don't run dry online. 
It takes a village to make a song — and an entire city to make it a hit. Try checking the team behind your favorite song. You'll be surprised to see how many people are responsible for creating your most-played music.
The songs you're singing in the car? A group of freelancers most probably helped in producing those, and you can be a part of that team, too! 
Don't be afraid to bank on your talent whether it be songwriting, beat mixing, audio editing, or art directing music videos — scour the internet for opportunity and pitch for a job you're most confident in. Who knows? You may be the next songwriter for Ariana Grande! 
Maintain A Music Blog
If you have a natural way with words as much as with chords, then surely you'll have no problem writing for your own blog. An active blog with a fair amount of following can help you make money through ad hosting and affiliate marketing.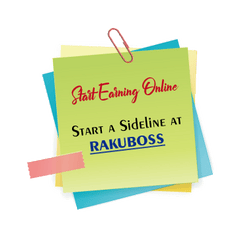 Sure, it will take time, effort, and a whole lot of commitment to have your blog up and running but the beauty in this is you can write whatever you want, whenever you want.
You can talk about your favorite genre, bands, or the latest music trends; publish posts about why and how you started playing; or share tips on learning an instrument and stories about your experiences. It's your blog, so whatever you post is your call.
As a musician, your love for music may just be a hobby for some, but we all know it's more than that. Music can be your bread and butter. If you love your craft enough to always wake up committed in pursuing your dreams of making music, then nothing is impossible. 
It's never too late to look for a sideline that can turn your passion into cash!