Whether you're dealing with law matters or entering into an agreement, you must undergo a legal consultation before taking a stand. You need to know if you have a legal claim before hiring an actual attorney to take your case. 
Generally, consultations can be done via email, phone calls, or face to face meetings in exchange for a fee. But since we are now blessed with modern technology and emerging human rights laws, you can now seek help for free from legal advice groups in the Philippines through any means they deem necessary. 
If this is your first time searching for free legal advice, here are some of the best agencies and organizations that offer free legal consultations in the Philippines: 
Government Offices
Government organizations such as the Public Attorney's Office, Department of Labor and Employment (DOLE), and Department of Social Welfare and Development (DSWD) offer free legal consultations to Filipinos seeking legal advice involving child support, criminal issues, and other labor concerns. 
PAO specifically offers its services to citizens with income less than 14,000 in Metro Manila, 13,000 in other major cities, and 12,000 in provincial areas. This program, however, is not open to juridical persons (except people working in non-stock and non-profit organizations), citizens who didn't pass PAO's Merit and Indigency Tests, parties represented by counsel de parte, and landlords of residential lands and buildings with unlawful detainer suits. 
Other specific government agencies like DOLE and DSWD, meanwhile, only focus on cases related to their functions such as women and children issues and labor-related complaints. 
Special Interest Groups / Alternative Law Groups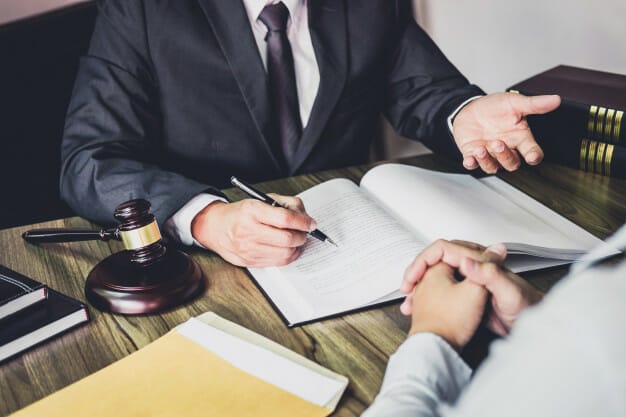 In definition, Special Interest Groups or SIGs are independent organizations consist of people with shared knowledge, interest, and expertise. In this case, we're focusing on independent legal aid groups or alternative law groups that assist different causes like Sentro ng Alternatibong Lingap Panlegal (Saligan) and Free Legal Assistance Group (FLAG).
These SIGs dedicate their services to marginalized groups. Saligan offers developmental legal work to women, farmers, fishers, workers, and local communities. They focus on the oppressed and the urban poor. FLAG, on the other hand, consist of human rights lawyers who defend the abused. The organization was originally established to provide legal aid services to political prisoners and other victims of martial law. But now, they are committed to defending the marginalized against political repression, military/police abuses, and extra-judicial killings. 


University Legal Aid Clinics
Top law schools and universities in the Philippines have their own free aid clinics. The goal of these clinics is to provide hands-on-legal experience to law school students, so they are led by practicing lawyers and senior students. In addition, they are somehow used by professors as an educational device to introduce law students to the real world. 
Some of the premier legal aid clinics in the country include the University of the Philippines Office of Legal Aid, Ateneo Legal Services Center, and San 
Beda Legal Aid Bureau. These clinics usually accept cases involving indigents or citizens who can't afford legal representation; what's more, they also allow clients to be actively involved in their decision-making and direction-setting processes.