How has technology affected your life? For many, the advent of advanced technology has enabled them to access information through the Internet easily. Today, there are more ways to obtain, copy, and reproduce information without proper permission. One way to protect your work is to get the Intellectual Property (IP) rights.
Commonly, IP rights can be obtained by securing a trademark, copyright, or a patent. The difference among the three is that a trademark is applied for the unique physical characteristic or aesthetic of a product that differentiates it from another product source. Meanwhile, a copyright gives a creator of an original artistic or literary work exclusive rights for a limited time. And lastly, a patent grants a creator an exclusive right to use and sell an invention for a limited time.
You better start registering your own invention to avoid multi-million infringement lawsuits such as the following:
Katy Perry's Copyright Infringement Case Over "Dark Horse"
A US Court jury recently proclaimed that parts of the hit song "Dark Horse" was copied from a  gospel song entitled "Joyful Noise" by Marcus Gray a.k.a. Flame. Perry's legal counsel argued they have never heard of the song before. However, the jury believed Perry's team should have heard of the song since it has appeared on the Grammy Awards for best rock/rap gospel album. Perry and her collaborators were ordered to pay $2.8 million in total.
Adidas America Trademark Infringement Versus Payless Shoesource
In November 2001, Adidas filed several cases against Payless Shoesource for allegedly selling shoes bearing the Three-Stripe Mark of Adidas. The jury found out that 267 Payless shoes resemble Adidas' trademark, which can cause confusion and mistake to buyers. The jury ordered Payless to pay Adidas AG's' U.S. subsidiary $137 million in punitive damages, $137 million in Payless profits, and $30.6 million in actual damages for a total of $304.6 million.
Reversed: Apple's $553 million Patent Infringement Case
In 2015, Apple was ordered to pay $553 million to Smartflash due to technology theft. Smartflash, a texas-based tech company accused Apple of stealing their patented technology involving digital rights management, data storage, and managing access to payment systems. However, the ruling was reversed by a US Court of Appeals citing that the patent that was allegedly infringed was invalid. The US Patent and Trademark Office said that the technology involved was too abstract in nature to be considered as an actual product. Today, Smartflash has an image of being a patent troll because of preying on company giants such as Samsung, Google, and Microsoft. 
Lego Wins Copyright Infringement Case In China
Lego, a Danish toy company which literally means "play well," has won a copyright infringement case over four Chinese companies in China. The verdict came after a year when Beijing Higher Court recognized the Lego logo and its Chinese name counterpart was a "well-known" trademark in China. This established a better position for Lego that eventually led to their win over the Chinese imitators.
Lego received 4.5 million Chinese yuan ($649,735) in damages from the four Chinese companies because of "producing, selling, exhibiting or in any way promoting the infringing products".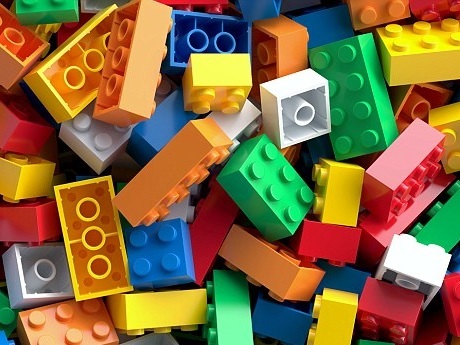 24.7 Million Copyright Case vs. Chinese Publications
The Court of Appeals in the Philippines urged Fujian New Technology Color Making and Printing Co. Ltd. and its local partners to
pay Php24.7 million in damages to St. Mary's publishing Corp. (SMPC) for infringing the latter's textbooks. The Chinese firms and its local partners were also ordered to stop printing, copying, reproducing, importing, distributing, and selling the textbooks involved without the necessary permission from SMPC.
If you want to protect your work, Rakuboss.ph can provide you the experts you need. The marketplace has lawyers and professionals who specialize in Intellectual Property Rights concerns – trademarks, copyright, patents, and the like.