There's more to Baguio than night markets, historical places, and cool souvenirs. The city can also offer the best coffee shops in the country. Locals took advantage of Baguio's cold climate and came up with warm places where tourists can drink their coffee in peace. 
Here are some of the coziest coffee shops you may want to add to your Baguio itinerary:
Arca's Yard – Ambuklao Road
Arca's Yard is one of those coffee shops that can provide a spectacular view of Baguio City. It sits over 2,000 meters above sea level and is located at 777 Tiptop, Ambuklao Road, away from the busy town of Baguio. If you want to be on top of the world to forget about your stress and worries, this is a place to go. 
The coffee shop is originally a three-story-high house before it opened for business in 2013. Now, it functions as a restaurant with a mini museum and library. Around the area, you can find paintings, photographs, and antiques featuring the Cordilleran culture. From their menu, you can taste the best beverages and desserts with special ingredients only available in Benguet.
Café By The Ruins Dua – Gibraltar Road
The iconic coffee shop in Baguio was recently hit by fire, but it emerged from the ashes last June to once again serve the best local coffee in town. Café By The Ruins originally sits at the site of Baguio's first garden theater in Shuntug Road. It first opened in the 80s. And since then, locals and tourists are patronizing its bestsellers.
Café By The Ruins' original branch relocated to C Boutique Hotel in Gibraltar. The new branch has a different interior design and ambiance, but it's still capable of bringing nostalgia because of its new wooden bamboo decorations— a nod to the Cordilleran culture. Their menu, meanwhile, offers the best local dishes in town: Pinikpikan (a traditional chicken dish similar to Tinola), Baguio-style Longganisa, Boneless Bangus, and Champorado.
Tsokolateria – Session Road
Tsokolateria is located at Session Road—near SM Baguio, Casa Vallejo, and the Cinematheque. You can easily find it if you're walking around town. Tsokolateria is one of the businesses owned by Happy Ongpauco's Happy Concept Group, the same group of companies that brought us Pamana, Bento Box, and the Original Hawaiin BBQ. 
Although Tsokolateria is a highly commercialized coffee shop, you can still find local favorites here. They produce the best Tablea-based drinks and desserts in the city. Their Tsoko Barako, Champorado, and Tablea Sampler are a must-try.
Cafe Yagam – Gibraltar Road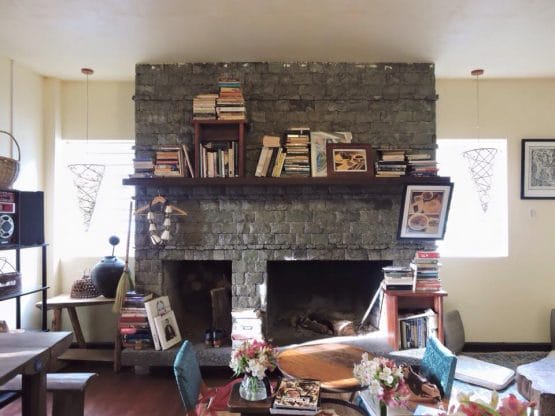 If you really want to get a taste of Cordillera in full blast, you should definitely add Cafe Yagam to your Baguio itinerary. The place is far from town, but it's worth the travel. It's located at 25 J. Felipe St, Gibraltar Road—near the Elizabeth Hotel. You can explore other places in Baguio that you've never heard of before along the way. 
Cafe Yagam is known to offer the best Arabica coffee in the Philippines. The coffee shop is proof that the Philippines not only provides the most beautiful beaches in the world; it also offers the best food and drinks in Asia. So, when you visit Cafe Yagam, make sure to get a taste of their French Press Arabica, Paper Drip Arabica, Irish Coffee, and Minted Iced Coffee.
Secret Garden Resto & Cafe Co. – South Drive Road
Secret Garden isn't entirely a secret place since it's very popular among locals and tourists. The place has Italian-inspired dish and interior design, so you'd instantly feel like you've traveled to Europe once you step inside. What's more surprising is it can still give you this homey feeling with their comfortable sofas, full glass windows, and a massive garden. 
Aside from the sheer beauty of the place, Secret Garden also offers delicious dishes and desserts. Are you a fan of both Italian and Filipino dishes? Then try their brick-oven pizzas, traditional Filipino meals, freshly-squeezed fruit drinks, and traditional coffee drinks.