Every place on earth has something to offer. Each country has a unique culture, scenery, cuisine, and people. But if we're talking about Asian travel destinations, Philippines—without a doubt—is considered as an absolute gem by many.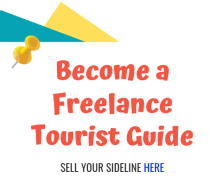 Just recently, the Philippines' Department of Tourism (DOT) released a report that over 2 million foreign tourists visited the country in the first quarter of 2019. This year's digits were higher by 7.59% than last year's first-quarter period, but the number is still expected to surge in the succeeding years. 
With that, there's no denying that the Philippines is not here to be left behind when it comes to tourist attractions. Locals and foreigners are starting to notice that, and they have finally discovered why the Philippines is the epitome of beauty. Here are some of the reasons:
Beaches Within Your Reach
The Philippines is currently ranked no. 14 among CNN's Top 100 Most Beautiful Beaches in the World. For years, the country's beaches and islands always bag the number 1 spot in international travel magazines' surveys and rankings. The selection can be overwhelming because of these recognitions, but the highest-rated beaches this year remains to be El Nido, Boracay, and Panglao. 
Aklan's Boracay, for one, recently reopened after a cleanup operation. The new Boracay now features more vibrant nightlife and watersports activities without the annoying presence of out-of-home advertisements in the city, trash near the white beach, and heaps of seaweed on the shores. 
Palawan's El Nido and Bohol's Panglao, meanwhile, still boast off their clear waters and other natural splendors. Tourists are welcome to try diving activities and island hopping packages at a fair price if they wish to discover the beauty of the Philippines underwater. 
Food For All Types of Mood
There is no shortage of spices in the Philippines. If you're up for a Filipino food trip, ready your tongue to experience cuisines that will put your five basic tastes to a test. 
In Luzon, the country's largest and most populous island, you can discover popular dishes from Bicol, Calabarzon, and all provinces in Central Luzon. These places offer the best Chicken Adobo, Kare-Kare, and Sinigang. Locals love marinating pork and chicken in a mixture of soy sauce and vinegar or fish sauce and tamarind. In Visayas and Mindanao, the top contributors to the country's GDP in terms of fishing, agriculture, and forestry, you can try unique dishes like Ginataang Manok, Chicken Inasal, and Lechon. Among the three, the roast pig or Lechon is the most popular pork cuisine you wouldn't want to miss. 
Complement any of the dishes above with tasty desserts to complete your meal. Filipinos make the best-frozen desserts and puddings, so take the chance to try their Halo-Halo, Leche Flan, and Buko Pandan.  
Historical To Cultural Sites
UNESCO has six recognized World Heritage Sites in the Philippines.
These sites include the Banaue Rice Terraces, Puerto Princesa Subterranean River National Park, Mount Hamiguitan Range Wildlife Sanctuary, Historic City of Vigan, Tubbataha Reefs Natural Park, and the Baroque Churches of the Philippines.
All these places are internationally recognized as the Philippines' most beautiful landmarks with cultural, historical, and scientific relevance. They are living proof that the country has become a place where natural and man-made resources work together to create masterpieces.