Seasons, Weather, And Climate
The Philippines is a tropical country. Sorry to burst your bubble, but the country can only offer you wet and dry seasons. The dry season is from November to May, while the rainy season lasts from June to October. However, don't just rely on these ranges as the country's weather keeps on changing year by year. Make sure to read some Philippine weather reports before booking your trip and deciding on your outfit.  If you want to make things easier, you can look for travel guides or agencies at Rakuboss.
Heavy Traffic
From a study led by Uber and Boston Consulting Group, a global firm that specializes in providing business strategies, it was revealed that Metro Manila has the third-worst traffic in Southeast Asia. In addition, city commuters get stuck in traffic for approximately 66 minutes a day. This is alarming, but the study is not here to discourage tourists from visiting the country. It was conducted to encourage Filipinos to find alternatives to their private vehicles; like trying out ride-sharing apps and other means of transportation to lessen the number of single-occupancy vehicles (SOVs). 
Public Transportation
The traffic is always at its worst in Metro Manila, but tourists have nothing to worry about since all modes of transportation are accessible. Ride-sharing apps like Grab and OWTO are available on the App Store and Play Store, and you can use them around Metro Manila. For provinces, they have their own public transport system. Jeepneys, Tricycles, Pedicabs, and Buses can bring you to your desired location. If you need help locating your destination, apps like Waze and Sakay.ph can help you find the way.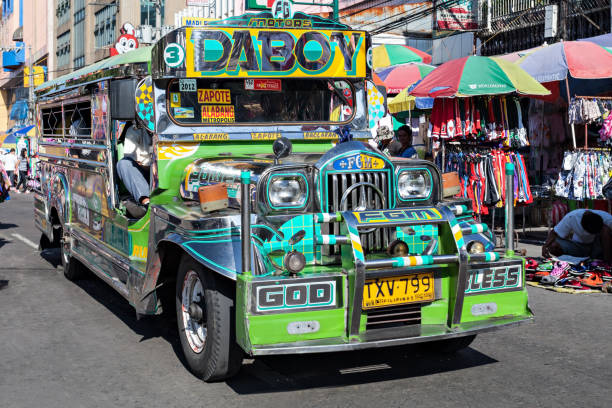 Cash Over Credit
In the Philippines, Cash is King. You can use your credit and debit cards at major malls and giant companies, but convenience stores and other retail establishments don't accept card transactions. It's best if you bring enough cash. Exchange your foreign notes to Philippine peso.
Internet And Social Media
The Philippines' Internet speed is still below average. This is ironic since the country is the social media and the text messaging capital of the world. When you visit the country, you'll see a lot of people⁠—especially teenagers⁠— using their mobile phones while walking or inside public transportation. 
Filipino Cuisine 
Filipino food always have a delicious mix of different flavors and spices. The country has a wide range of ulam, deserts, appetizers, and beverages. The common denominator of these Filipinos is they all love white rice. So, make sure to try out different local cuisines and partner it with kanin.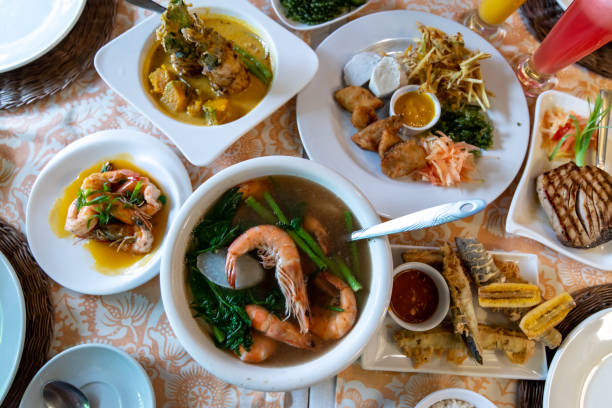 Multilingualism
Don't worry about language barriers because The Philippines is an English-speaking country. According to Investopedia, an American website offering financial content, "the Philippines is the only country in the [SEA] region to mandate a fully bilingual public education for all children beginning in grade school." So, expect the majority of the country's citizens to be fluent in English and Tagalog. Although some provinces have their own dialect aside from Tagalog, you can still communicate with the locals through English.
Warm Hospitality 
The Philippines is a Westernized country, having been colonized by Spain and America hundreds of years ago. Some of their customs and etiquettes were heavily inspired by other countries. Regardless, there are several traits that Filipinos can proudly call theirs. Filipino culture promotes hospitality. Filipinos welcome guests warmly, locals or not. You'll surely experience this when you visit the country. 
Respect For The Elders
Another distinguishing trait of every Filipino is how they treat their elders. Respect for the elders, especially for each one's grandparents, is in the country's soul. Locals use the symbolic words "po and po" when talking to older people. It's also part of their custom to greet their elders using "Mano po" as a salutation or honoring gesture. When you come across Filipino elders during your trip, make sure to treat them with the same respect, and use the words "po and opo" every now and then. 
Filipino Religion
The country's faith and beliefs were heavily influenced by the Spanish colonization. Over 80% of the population is Catholic. In fact, the Philippines is the third-largest Catholic country in the world. Succeeding this, there are also Christians and Islams in the country. Make sure to give respect to each religion when you encounter followers with different beliefs.